Childrens Books
OUT NOW - BOOKS 1 + 2 OF A BRAND NEW SERIES!
Dive Into A World Of Mystical Adventure.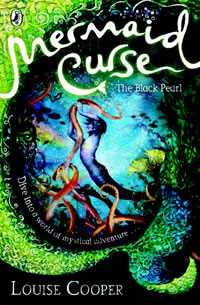 That's the theme for my new quartet of children's books, to be published by Puffin. Mermaid Curse tells the story of Lizzy Baxter, an adopted girl who discovers the astounding truth about her real identity, and embarks on a dangerous quest beyond her wildest imagining.....
Want to know more? Click here!!
THE 'SEA HORSES' SERIES
Also available from Puffin is the exciting and highly successful Sea Horses series. It follows the adventures of Tamzin Weston, who is sent to live with her Nan in Cornwall for a year while her parents are away in Canada. Tamzin soon makes friends with Joel, whose family runs a nearby riding stable. But before long, Tamzin and Joel are drawn under the spell of an ancient tale—the legend of the Grey Horse, an evil spirit from the sea.....
To read more follow this link....
TOO BUSY TO BE SCARED? THAT'S WHAT YOU THINK…....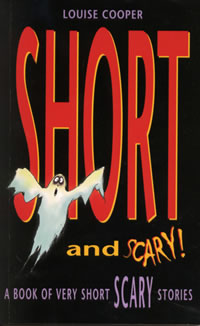 If you like scary stories but don't want to read through pages and pages waiting for the spooky bit to happen, then my two Short And... books are just the thing for you!
They're all guaranteed to give you a fright! And if you click on the links, you can find out why...