TOO BUSY TO BE SCARED? THAT'S WHAT YOU THINK...
If you like scary stories but don't want to read through pages and pages waiting for the spooky bit to happen, then my two Short And… books are just the thing for you! Published by Oxford University Press, they're packed full of very short stories. Even though the stories are short, some of them will make you scream, some of them will make you laugh, some of them will make you gasp. But they're all guaranteed to give you a fright! And if you click on the links, you can find out why…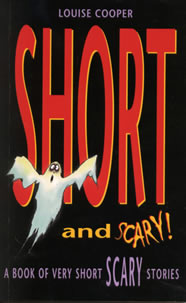 SHORT AND SCARY!
ISBN 978-0-192-78190-1
£4.99
SWAPSIES (from Short and Scary):
I hate my baby brother.
Ever since Mum brought him home from hospital, she and Dad haven't had any time for me. It's all 'Look at the baby', 'Let's play with the baby', and 'Not now, we're looking after the baby'. They think he's sweet. But all he does is yell and throw up and have to have his nappy changed every five minutes. I hate him.
So I'm going to get rid of him......
**READ THE REST OF SWAPSIES BY CLICKING HERE**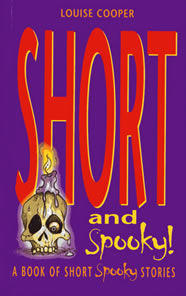 SHORT AND SPOOKY!
ISBN 978-0-192-75412-7
£4.99
HAUNTED HOUSE
This house is starting to give us all the creeps. For ages there was no sign of trouble at all. But about a month ago, things started to happen.
Mum was the first to see something. It was late at night, on the stairs-a little girl, she said, wearing a long white garment like a nightie. It really shook her up.