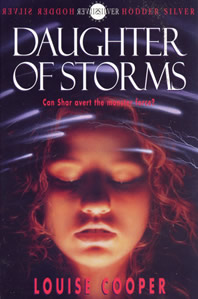 THE DAUGHTER OF STORMS TRILOGY
Published by Hodder Children's Books
'It has everything, including a narrative that makes the book hard to put down' (Diana Wynne Jones, Daily Telegraph)
1: Daughter of Storms
ISBN 0-340-77852-0
Born during a double eclipse of the moons, Shar Tillmer is gifted with special powers. Though she is unaware of her heritage, she is of great value to others, who patiently lie waiting for such a soul. And as Shar starts to realise her gift, the terror begins…
Read an excerpt from Daughter of Storms here...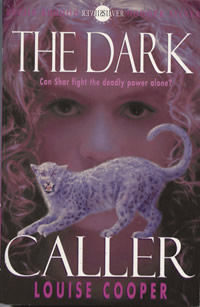 2: The Dark Caller
ISBN 0-340-77854-7
Shar has a unique power-to harness good spirits, and to destroy anyone who threatens her.
But now someone wants revenge.
Lured into a web of terror and deceit, can Shar defy the forces that threaten her once again?
And will the gods be on her side this time?
Read an excerpt from The Dark Caller here...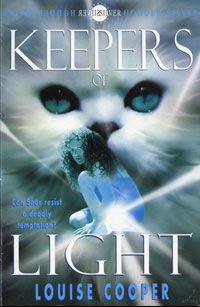 3: Keepers of Light
ISBN 0-340-77853-9
With her special abilities, Shar is driven to unlock the secrets of the Maze, a magical gateway through time.
The Maze gives her the power to right an old wrong-but also to change the course of history.
As she faces its many terrifying dimensions, will the Maze lead Shar into deadly temptation?